Topdog Harnesses — 
Designing seamless patterns for reversible harnesses and leads.
TopDog Harness approached me to design six bespoke patterns for their range of reversible harnesses and leads. The range of designs needed to be engaging and fun to capture the enjoyment and pride their audience has in capturing their pets in new products and promoting them on social media.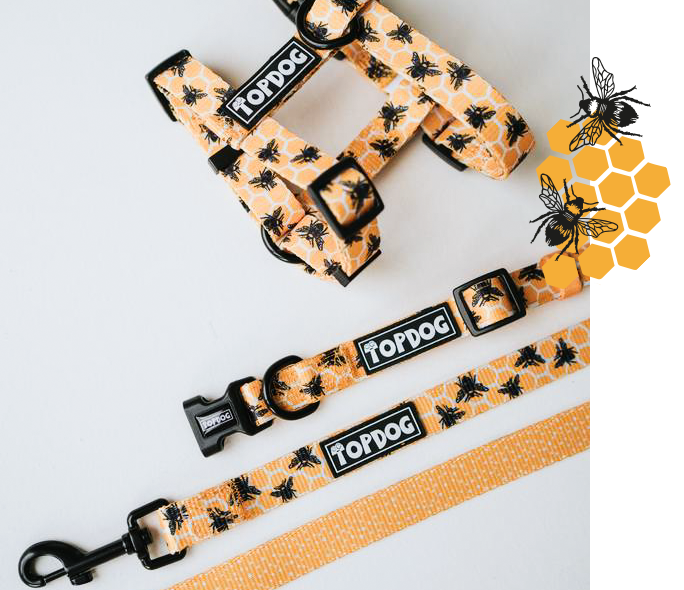 Bee Kind
Capturing a mix of natural geometry and hand rendered illustrations, this print emulates the simplicity of nature. Woodcut style illustrations of bees create a point of interest and contrast on the soft yellow hexagonal pattern. This print was designed to stand out against most fur colours to make the pattern even more impactful.




Bespoke engaging and fun pattern designs for a range of reversible harnesses and leads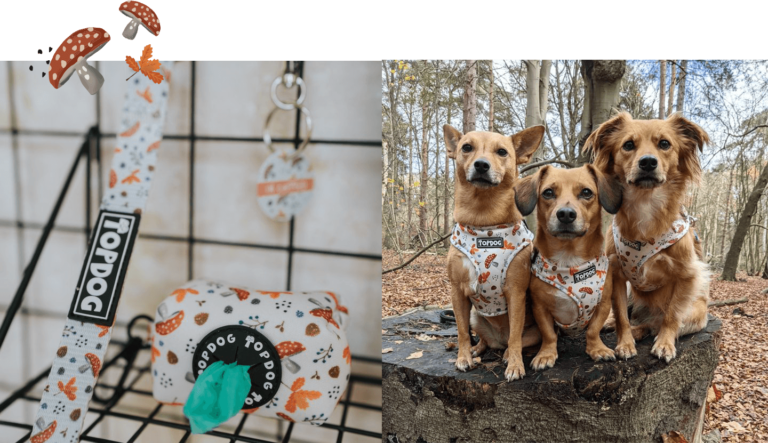 Woodland Treasure
A more seasonal approach with motifs of fallen leaves, mushrooms, pinecones and acorns to capture the feeling of autumn. This more natural style of pattern is designed to be reminiscent to the audience of autumn walks with their dogs. This is reflected in the more natural illustration style used.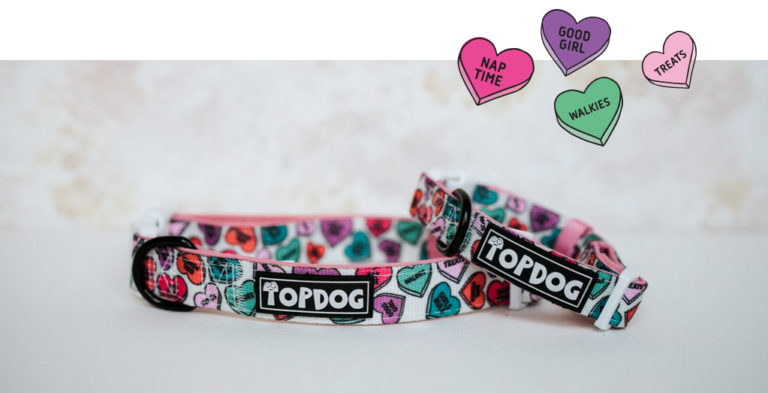 Love Bug
A energetic and youthful design aimed at dog owners wanting to doll their pets up in a harness or lead more striking and feminine. The hearts include fun dog-related messaging to attract audience with a sense of humour and whit. The graphic style and bold colours mirror the personality displayed in the concept.