Frugal Bottle — 
Packaging design for paper wine bottle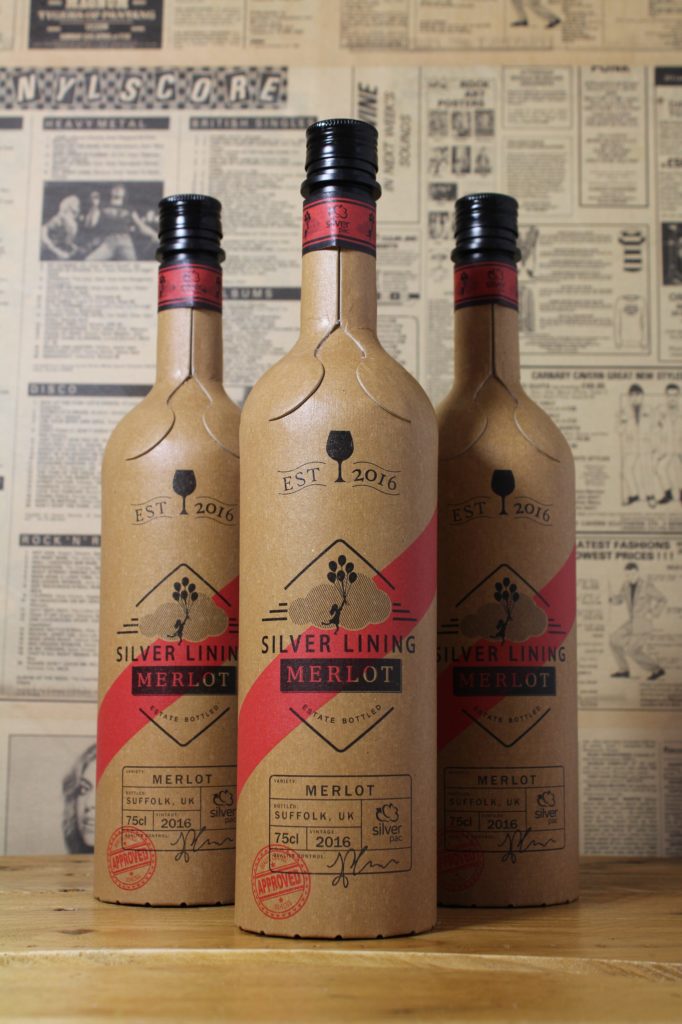 Background
An innovation in packaging design, the Frugal Bottle is a lightweight, non-smashable replacement for glass bottles; a food and alcohol-safe liner inside an easy-to-recycle paperboard bottle. When it's empty, the consumer simply removes the film and recycles the paperboard.
The biggest innovation for wine and spirits since the launch of the glass bottle.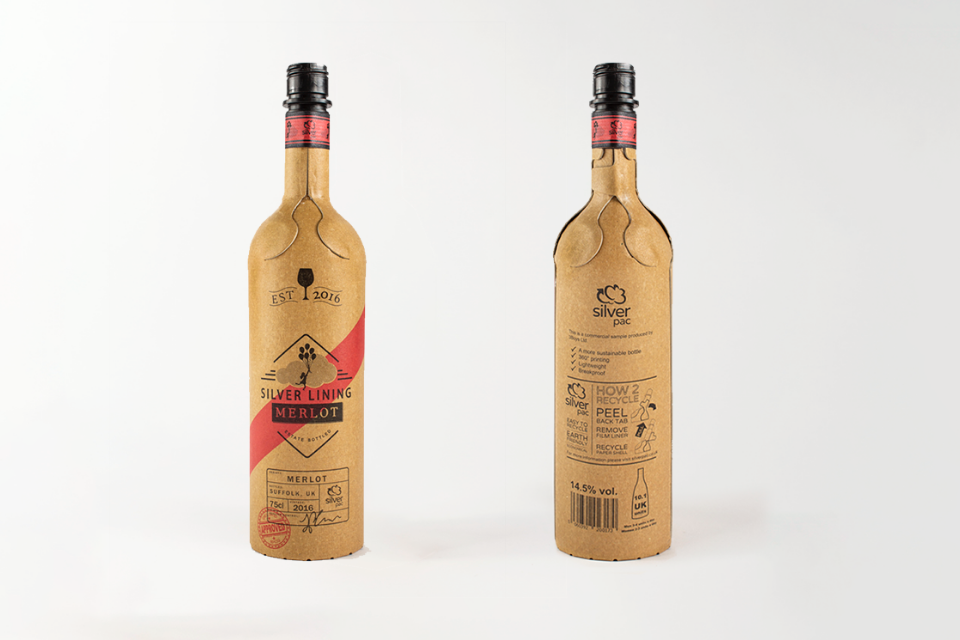 Now renamed Frugalpac, the design concept was based around the original name of the company at the time, Silverpac – the wine name 'Silver Lining' being derived from it.
The design plays into the natural kraft texture of the packaging, showing it as distinctly recyclable.