The Pod App
Connecting carers to families and professionals who understand what they're going through. 
The Pod is a supportive community app for carers to share advice, information, help others and build a network of friends and support. You can chat and ask questions 7 days a week, 24 hours a day. Meaning carers can chat and ask for support when it suits them with other carers, professionally trained Carer Advisors and Health Professionals.
Challenge 1 – Video Creator Interface
How might we introduce video sharing functionality, and encourage live and pre-recorded posting based on user type?
With the fast past at which the general public are now using social media based apps and networks, specifically video engagement via Zoom, Teams, Instagram and generally across low-key apps of specific subjects, e.g., Stroke Association, it is absolutely crucial that the pod™ integrates its own 'video' engagement.
the pod™ is ahead of the marketplace in its creation, but hasn't been fully taken to market. But, with Covid-19 and the massive increase in public use of video technology, there is an urgent need and massive opportunity for the pod™ to have its own video engagement channel within it for users. This video engagement is required for the pod™ to go to market successfully in response to the marketplace changes.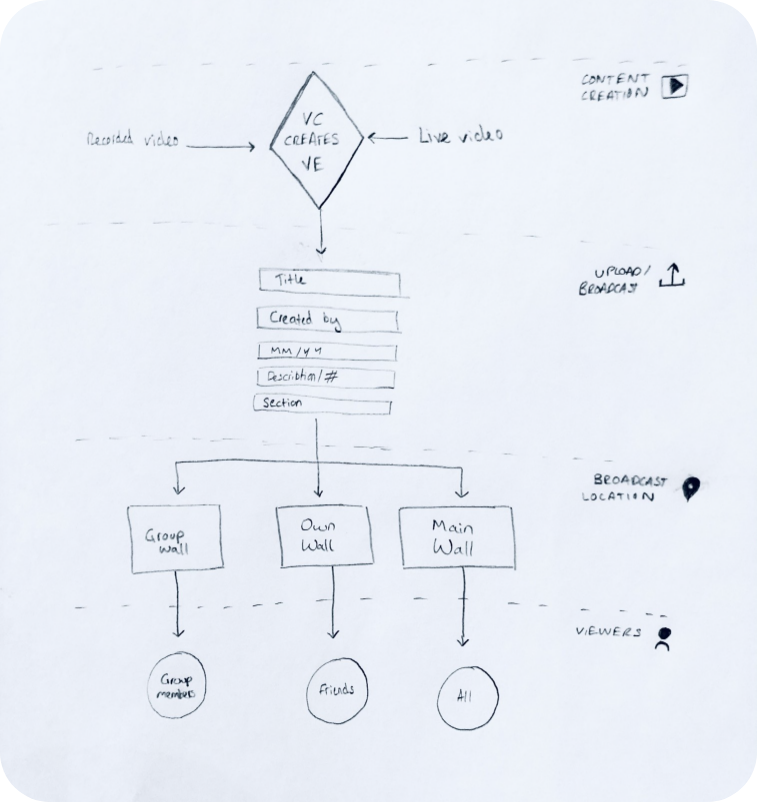 Video Creator Flow
Key Questions
• At what point within live video flow does VC assign key attributes to video?
• At what point within live video flow does VC decide broadcast location to video?
• Do live videos get auto saved to wall(s)?
• What format are videos by default – landscape or portrait?
• Can Broadcast date be defaulted?
• Can created by be defaulted?
• Do videos need title and description?
Revised UX
Key Recommendations
• Recommended revised navigational formatting in line with sitemap
• Encourage users to scroll all content over selection of topic (reference: TikTok for you page engagement)
• Decrease amount of videos seen in one scroll to focus attention
• Auto play videos without sound to increase interaction
• Flexible height of video to content ratio. Allows for optimised viewing (reference: Facebook video tab)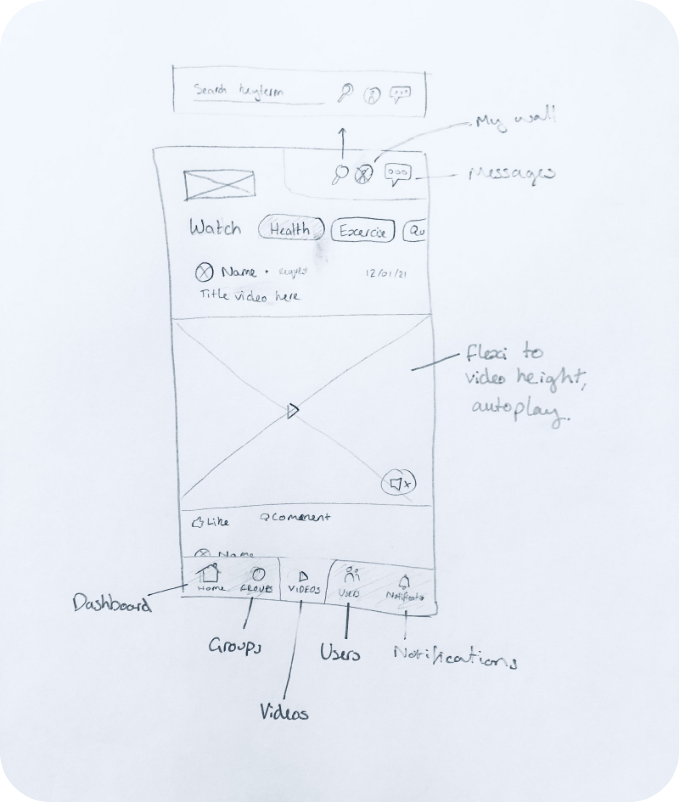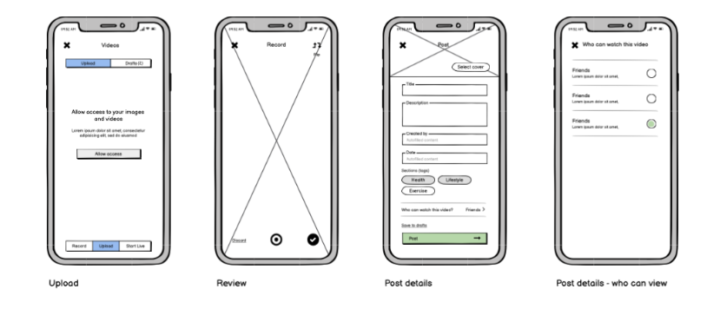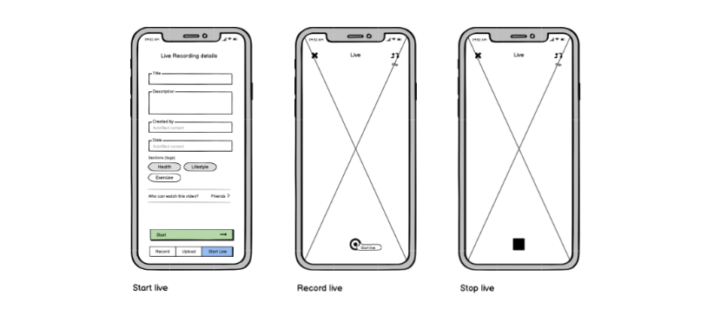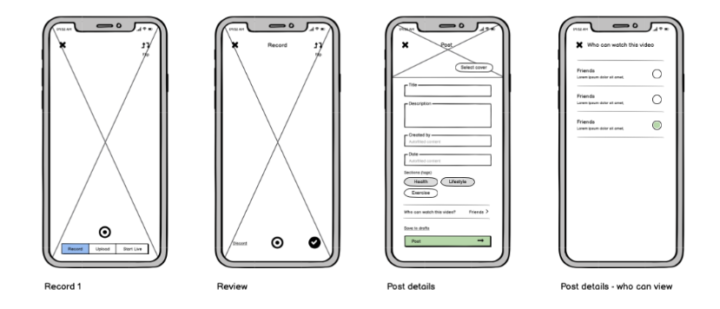 Challenge 2 – Improving App-wide usability
How might we improve usability and user retention?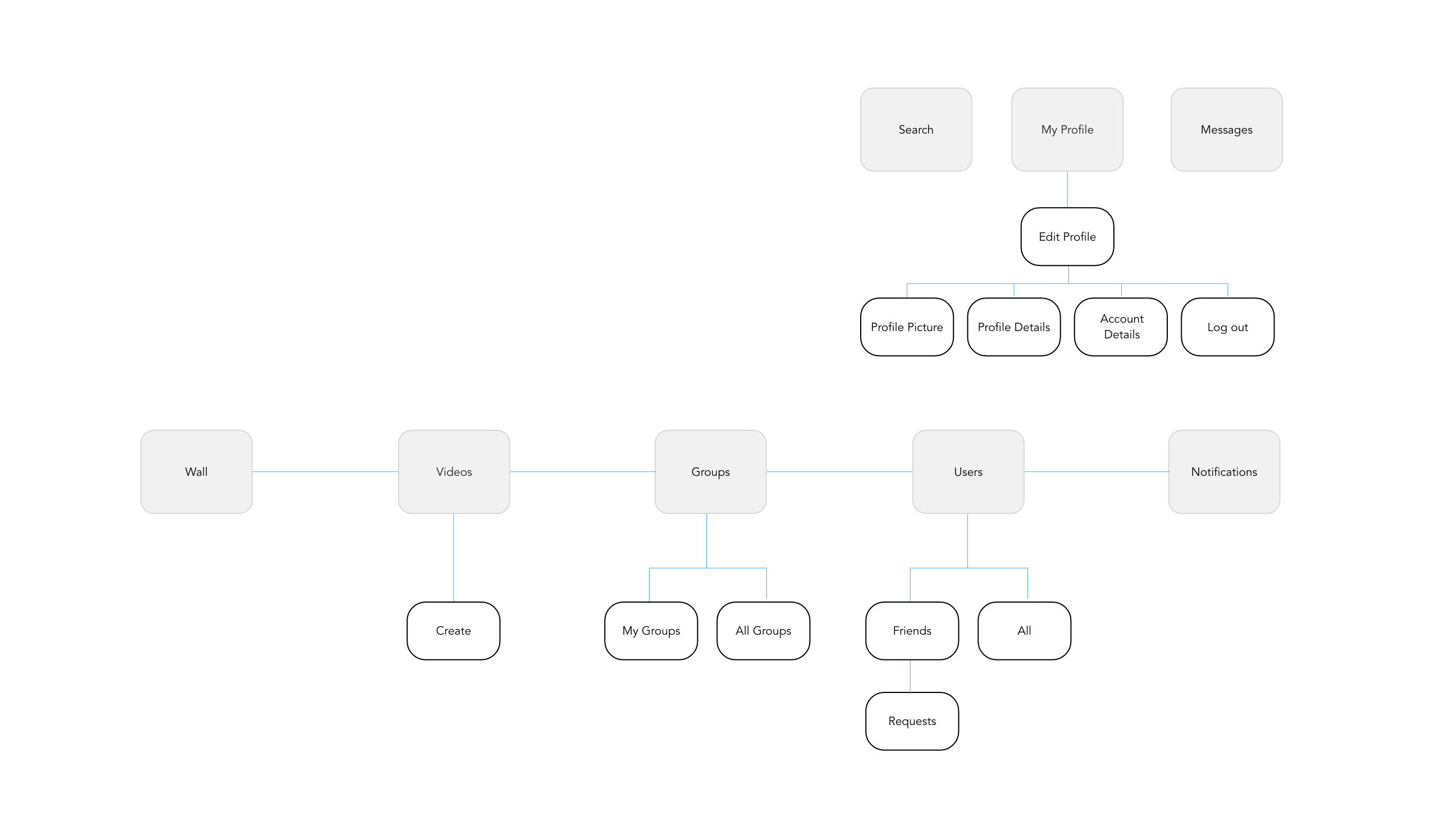 Navigation
Enhancements to existing app structure to condense menu and user journey to key content
User Interface Design
Designed a more friendly style of interface which is intuitive to the use of similar social media apps.