Fanny's Your Aunt Pattern Design
Bespoke fan designs for sustainably sourced, Spanish made hand-held fan company
Fanny's Your Aunt approached me to design some bespoke handmade fans after seeing my work.
With a bold and celebrate ethos, they wanted to create two new lines of designs to appeal to their audience of fan-tastic women and fan enthusiasts.
With a brief to design a seventies inspired pattern with motifs as well as a bold and colour typographic pattern, I worked together with Fanny's Your Aunt to develop the artworks to be used across a range of products.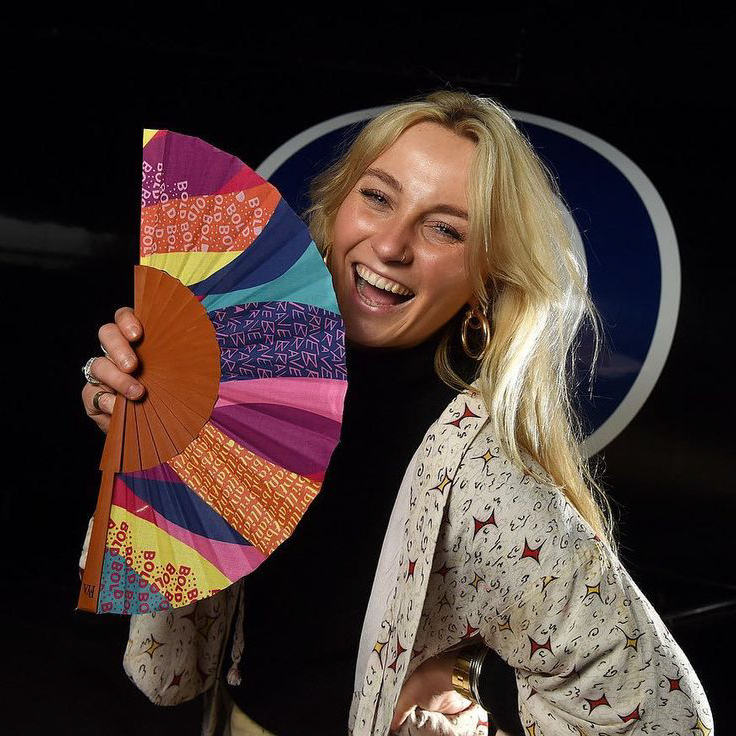 Taking a very strong typographic route, the Bold, Brave, Brilliant design uses bright colours to create energy and excitement. Overlapping vivid with the positive messaging interspersed, the hand rendered typography portrays each word of the phrase in a different way to each other to create character.
The seventies design focused on a scattered pattern to create lively mood and portray the disco scene. Using a dramatic black background to portray the night scene, the vibrancy of neon tones stands out to depict the retro feel.