Design Isn't Problem Solving
Amy Highland
Written by Amy Highland3rd December 2021
Design Isn't Problem Solving
Please stop saying it is
We live in a world of problem-solving. Problems are frequently intertwined in complex ways, making it challenging to find a single solution. However, Designers – especially UX Designers – are often framed as "problem solvers" within businesses. Designers are defined as problem solvers because we are the only ones who get to solve problems. This is a faulty reasoning, because neither ourselves responsibilities to a project or end result aren't unique.
Solving problems is a team sport.
As a result, when developing and executing decisions, we should include multidisciplinary roles.
One of my favourite definitions of design is by novest Dan Brown, who defines it as facilitation.
We aren't issue solvers in the sense that we can't afford to fix a problem that neither people nor companies have. Before we can solve anything, we must first characterise the genuine problem by conducting discovery initiatives and bringing shared understanding to our teams over the best-informed guess of the challenge we are pursuing. We then engage with a multidisciplinary team to support the problem's solution after the team is aligned.
During this facilitation, we create specific artefacts to help us have the conversations we need to move closer to a solution. Wireframes, prototypes, or whiteboard sessions are examples of artefacts that allow us to get closer to the goal of problem finding. Many designers place an excessive amount of attention on the output rather than the outcome, which for sure ticks boxes on the KPIs at quarterly reviews within agencies, but isn't fulfilling of the potential of design.
Designers shouldn't solve problems alone. They identify the problem's fundamental cause before collaborating with cross-functional teams to find a solution.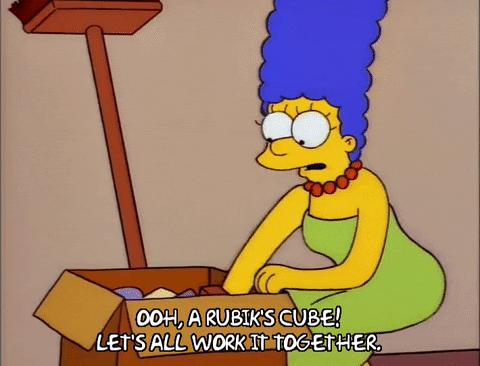 "Solving" vs "finding" problems
I want to talk about the difference between problem-solving and problem-finding for a moment. We have a lot of problem-solving objectives, but we don't devote the same amount of time to good "problem discovering."
This, I believe, boils down to the difference between getting attention and paying attention. The reason for this is simple: if we don't intentional draw a distinction between these two concepts, we will unwittingly lose sight of them throughout the process.
We have a tendency to provide a solution when we are asked to identify problems. The reason for this is that we all have go-to solutions and experience in specific areas, so it's only natural to go into problem-solving mode using the skills we've always excelled at. It's often tempting to shift into problem-solving mentality in order to get something done quickly. It is critical, however, to ensure that we are not identifying a problem based on pre-existing prejudices and assumptions. We won't solve anything in the beginning, but we'll surely end up with a variety of challenges that we're motivated to solve.
Here's what Einstein had to say about solving problems.
"A problem's conception is far more important than its solution, which may be a simple matter of mathematical or experimental competence.
"Problem-solving is a creative process in which people come up with new ideas." Frank LaBanca is a character in the film Frank LaBanca.
Designers as problem finding enablers
If your team is continuously asking for clarity on a project, or if your workflow feels like it's being pushed through tasks in the production line, it's time for you to step up and act as a facilitator, reframing the design process in new ways.
Pushing for additional user research throughout the team might be portrayed as increasing curiosity to learn
Feedback can take several forms, requesting it in a combination of structured and unstructured ways can help getting the most value
Work closely with developers to understand potential barriers within technologies early on. Problem finding isn't just about finding out the clients' or users' problems; but also of internal limitations.
Your Project Manager should be your best friend to rebound high level project understanding off of. Work with them to ideate problems and potential bottlenecks in between client facing problem finding sessions.
Promote qualitative design interviews and observe user flow data
Utilise the discovery process within a project to engage the client in finding problems beyond their existing understanding. Increasingly, agencies are introducing "discovery" by default as part of the project timeline. It's an incredibly important stage for the Lead Designer to be involved in.
Prompt other departments to engage and react to problems you've found, and critically review how that may effect or be defined by their understanding.
Designers, particularly UX Designers, are frequently positioned as "problem solvers" in the workplace. In fact, problem solving is a team sport, one we should integrate multidisciplinary responsibilities in without losing sight of the importance of problem finding as the first and most vital stage within the process. Designers are frequently asked to help clients solve problems, so now is the moment for you to stand up and become a problem finding enabler; pushing the team to understand user, client, technology, scope and internal problems that may help define solutions.