Continuous, targeted, automated direct mail.
The Mailing Co. were looking for a new and witty mailer to capture their up beat tone of voice. Intending for the asset to be sent out to prospective clients to create brand awareness, the design was to be physically printed.
Wanting the mailer to tell a story, I considered how the paper would be unfolded to reveal different parts of the messaging sequentially. The narrative driven design uses bright tones and quirky illustrations which continue the brand tone.
View More Projects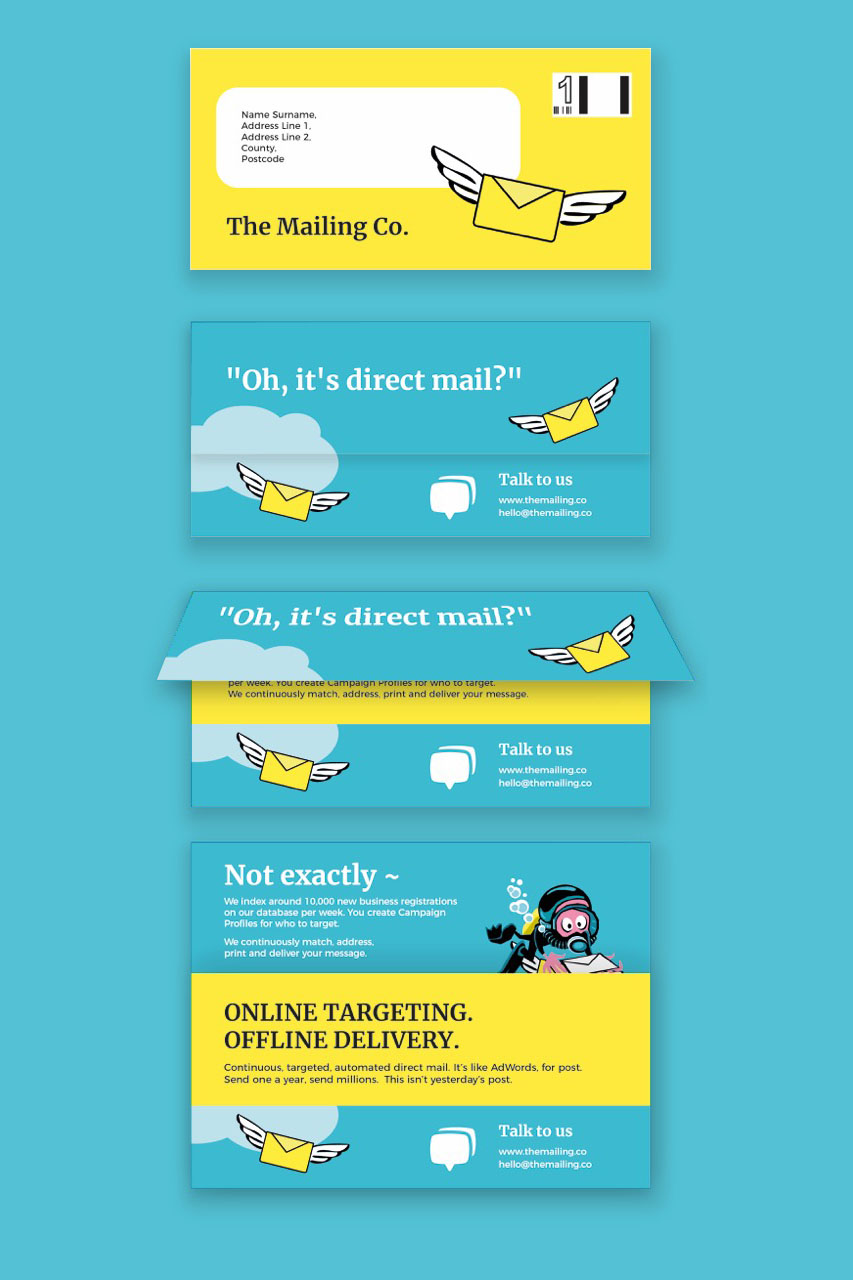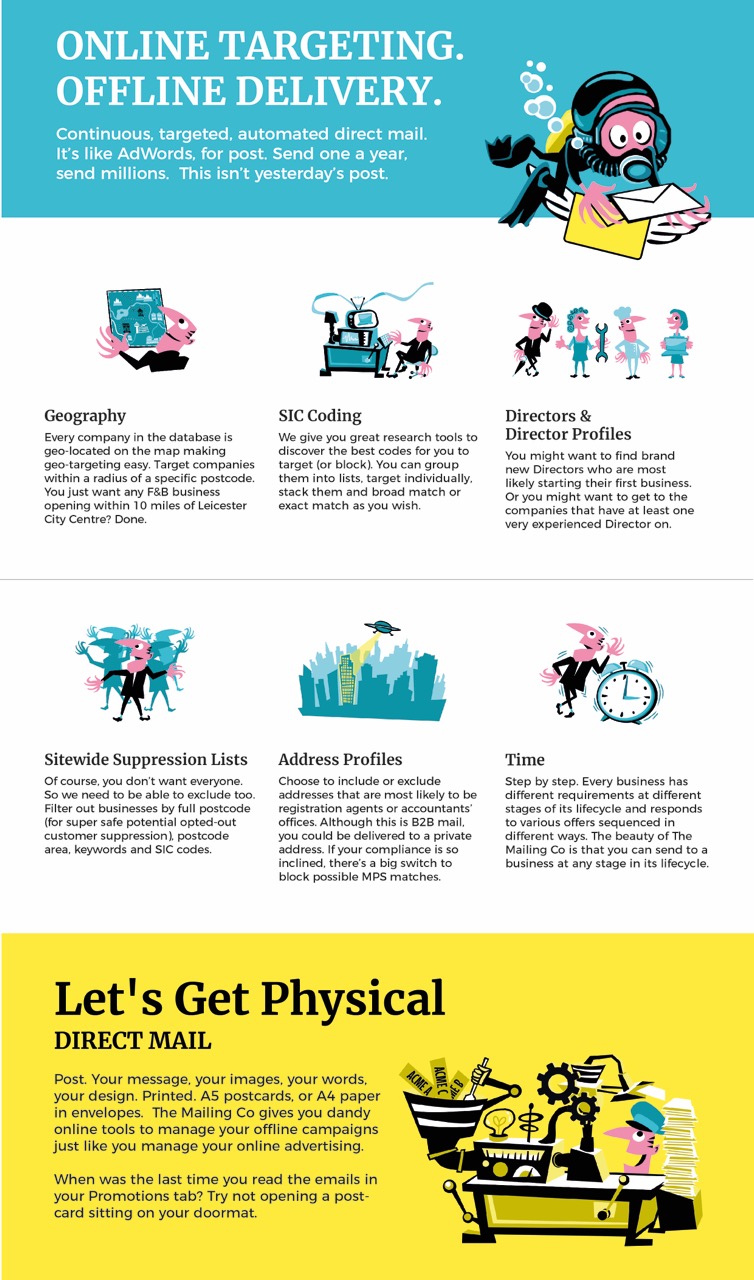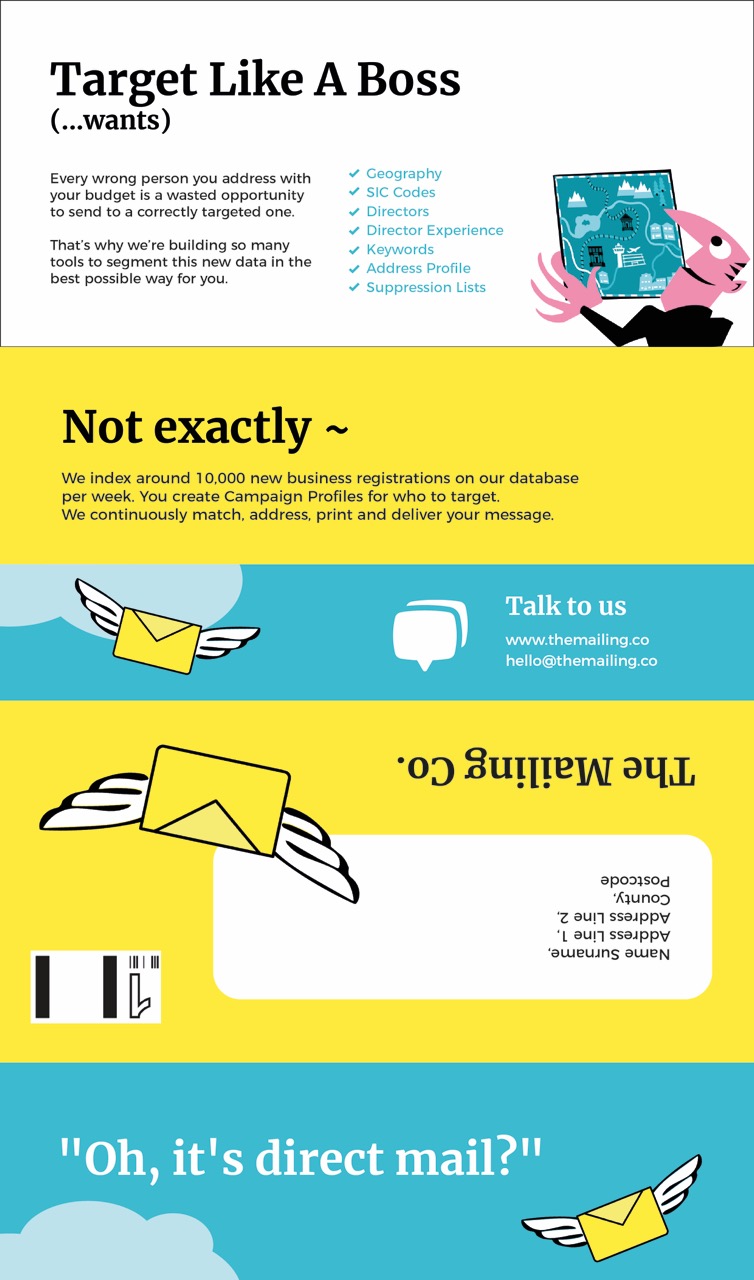 Getting Impressed? Let's start working together today