Online library of more than 70 guided meditations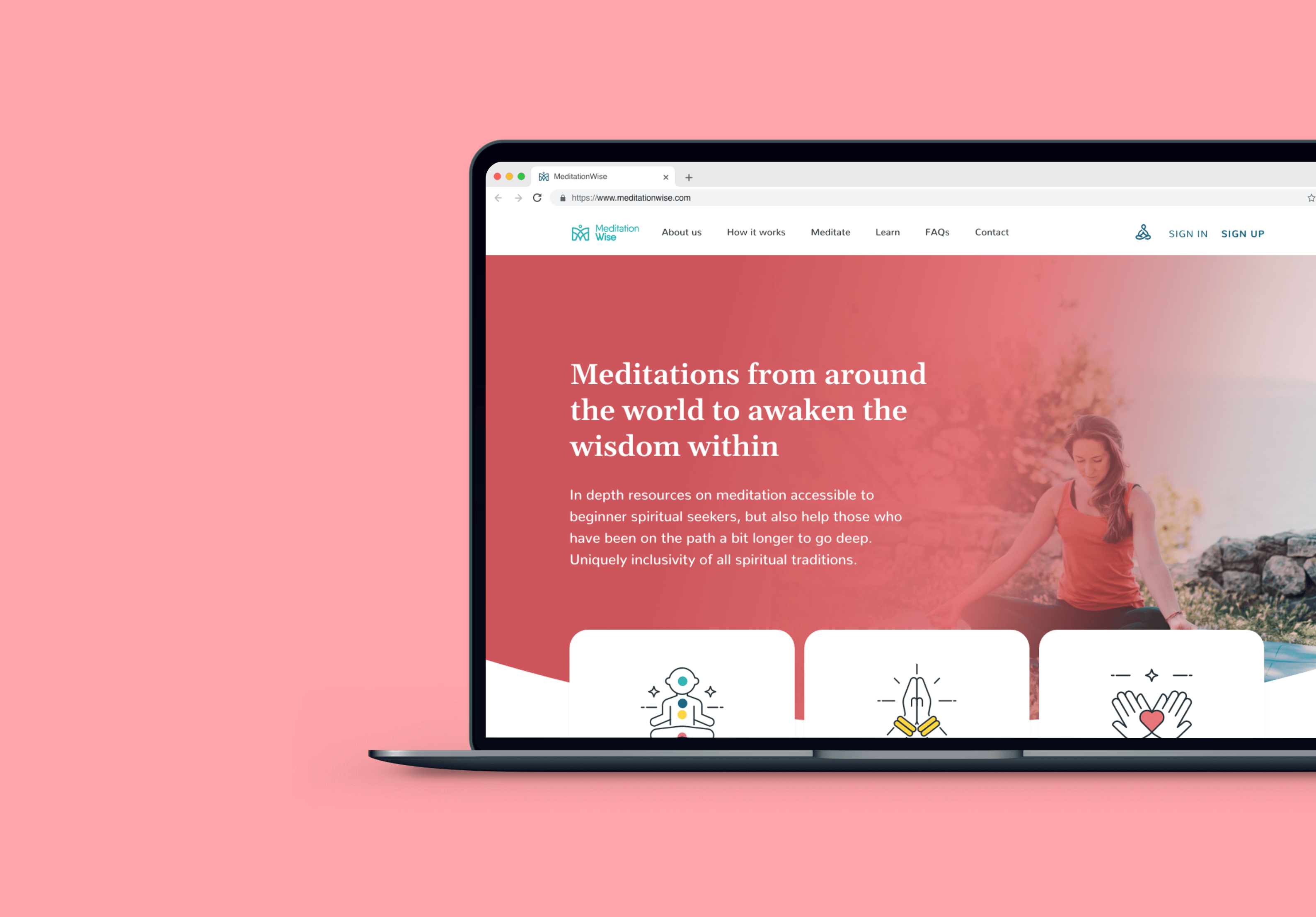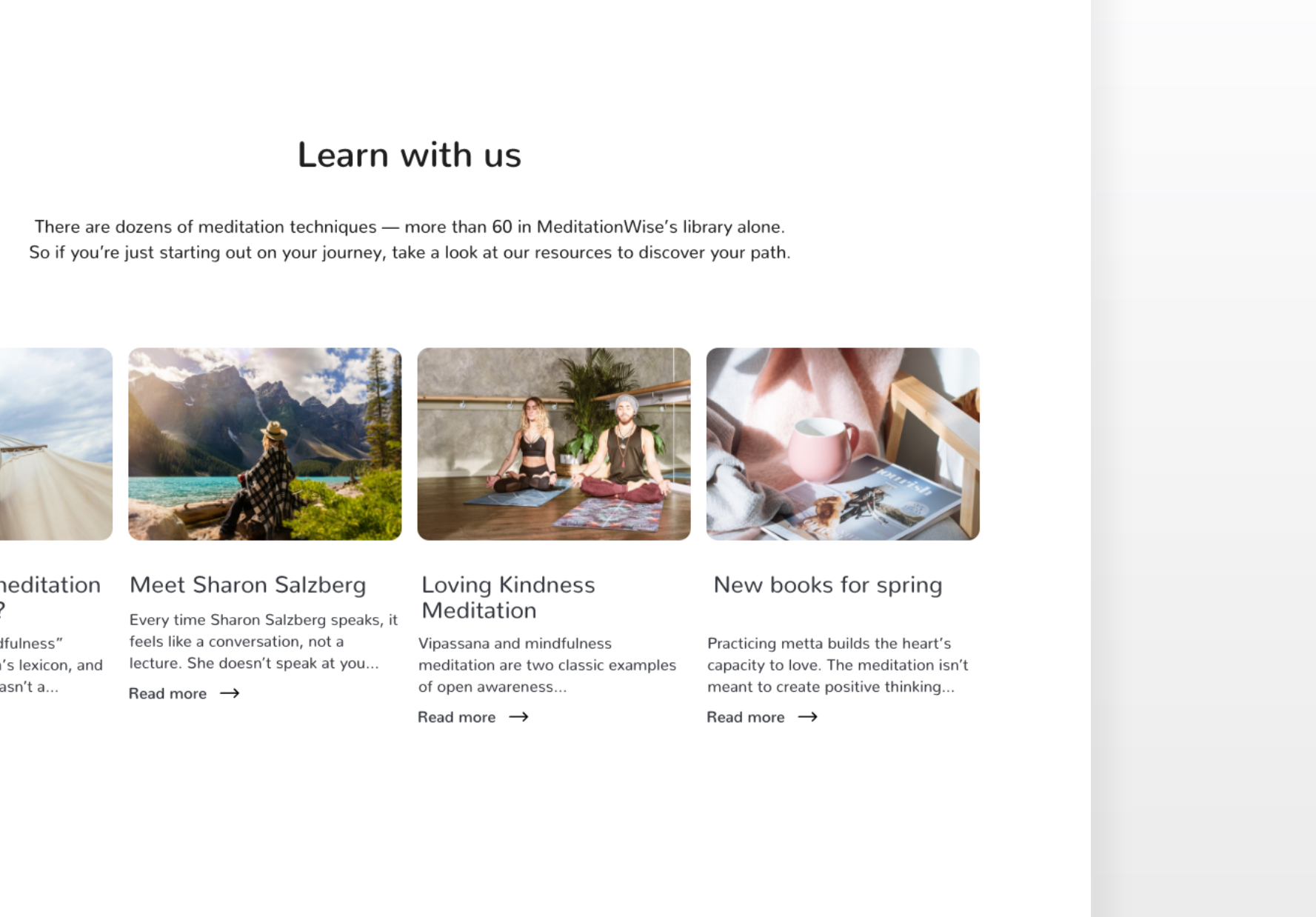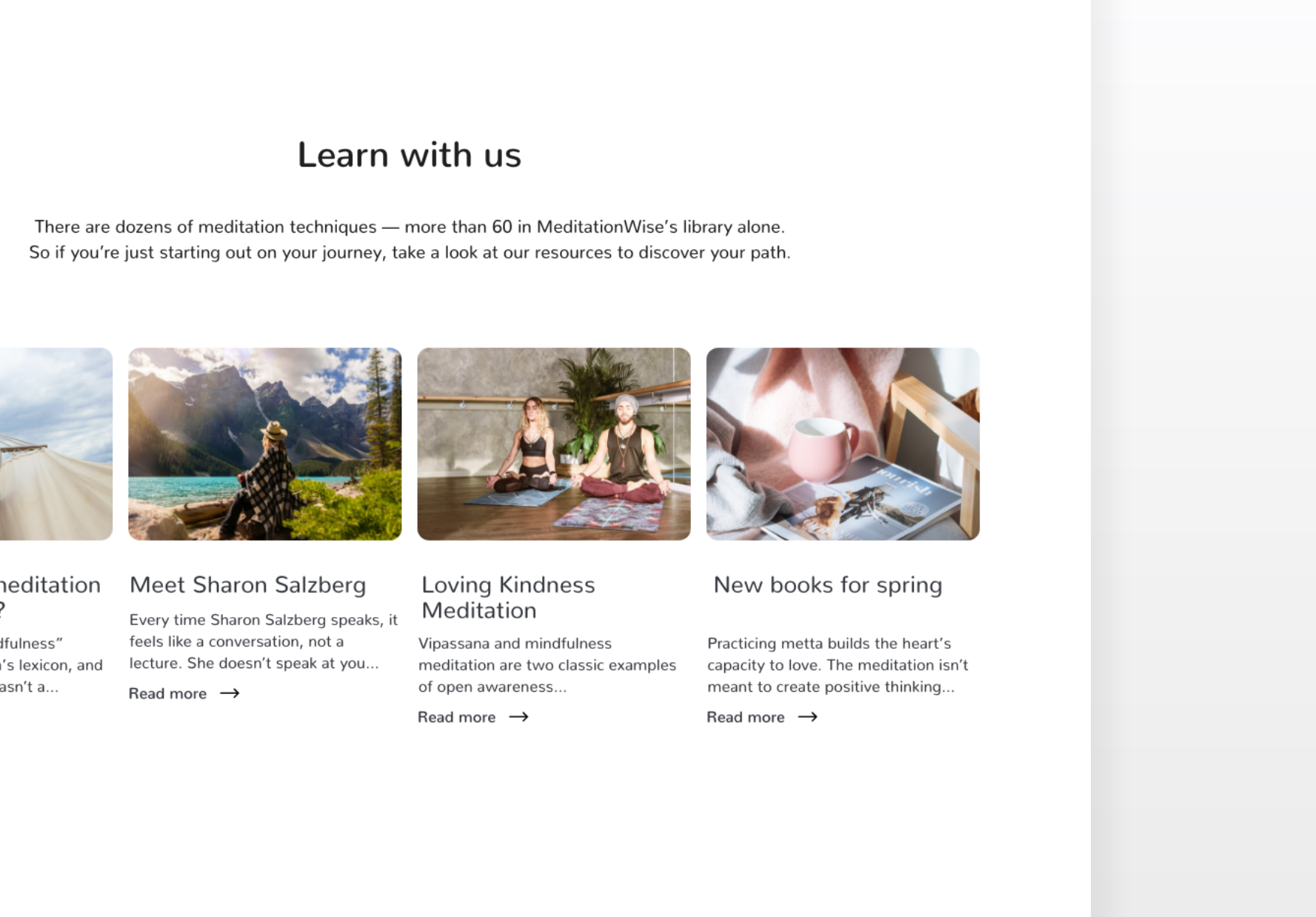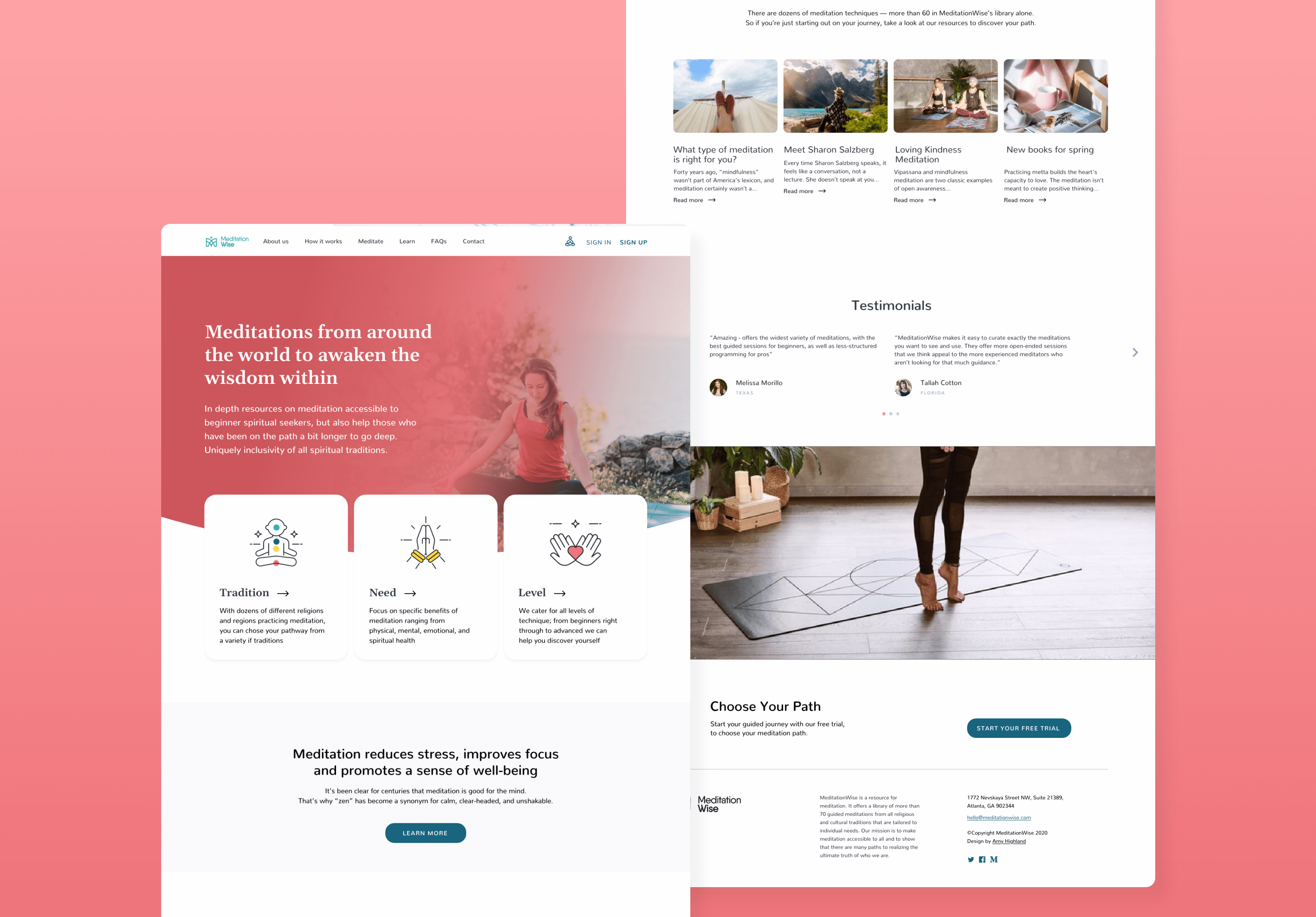 MeditationWise offers more than 70 guided meditations through their online library of resources, from all religious and cultural traditions that are tailored to individual needs, with a mission to make meditation accessible to all. Unhappy with the structure and feel of their previous website, MeditationWise sought a revised design concept that would align their user experience with the ease and clarity their meditation services provide.
Identifying key user flows, we created a clear and easy to navigate site with clearly sectioned information. We developed a clean and minimal UI style that conveys the conversational, entry to advanced level learning of the user.

"We were blown away by Amy's vision and professionalism, and the work she delivered to us exceeded expectations. We reached out to her for a new logo and feedback on some design issues we were facing as a new company. Amy took great measures to understand our needs and identity before creating an entire brand concept that will provide a model for our growth going forward. She works quickly, communicates seamlessly, and has a beautiful aesthetic, as well. Thanks, Amy, for being a much-needed light on our company's journey!"
Getting Impressed? Let's start working together today