Marker Children's Campaign
Campaign to engage primary school children in being interested in the efforts of women in WW1
At the heart of this project is our gratitude to those who helped shape the region we have grown up in. With the support of Mr Townshend of MTP Productions, myself and two other designers worked collaboratively to develop a campaign that commemorates and celebrates the efforts of women in the Great War.
The aim of the project was to portray the effects and impact of war on women in 1918, given the changes of war and their adapting role. The campaign had to entice the viewer to get involved to create a community project.
We developed a set of materials that could be provided to schools in order to create a campaign that encourages young children to get involved with the history of the region. Included in this is a handout for kids to take home, asking parents' permission for the children to dress up as if it were 1918 for a day and partake in activities with the school.
Group activities and exercise book
The group activity is a colour in a worksheet which encourages children to work together to create bunting for their classroom. An exercise book titled 'My War diary' accompanies teaching materials and allows children to engage with their own past and relate to the struggles of women during the war. It encourages children's imaginations and prompts them to get their parents involved in researching their family history, inspiring a new generation to the history of the region.
Exercise book, Group activities, Teaching materials
View More Projects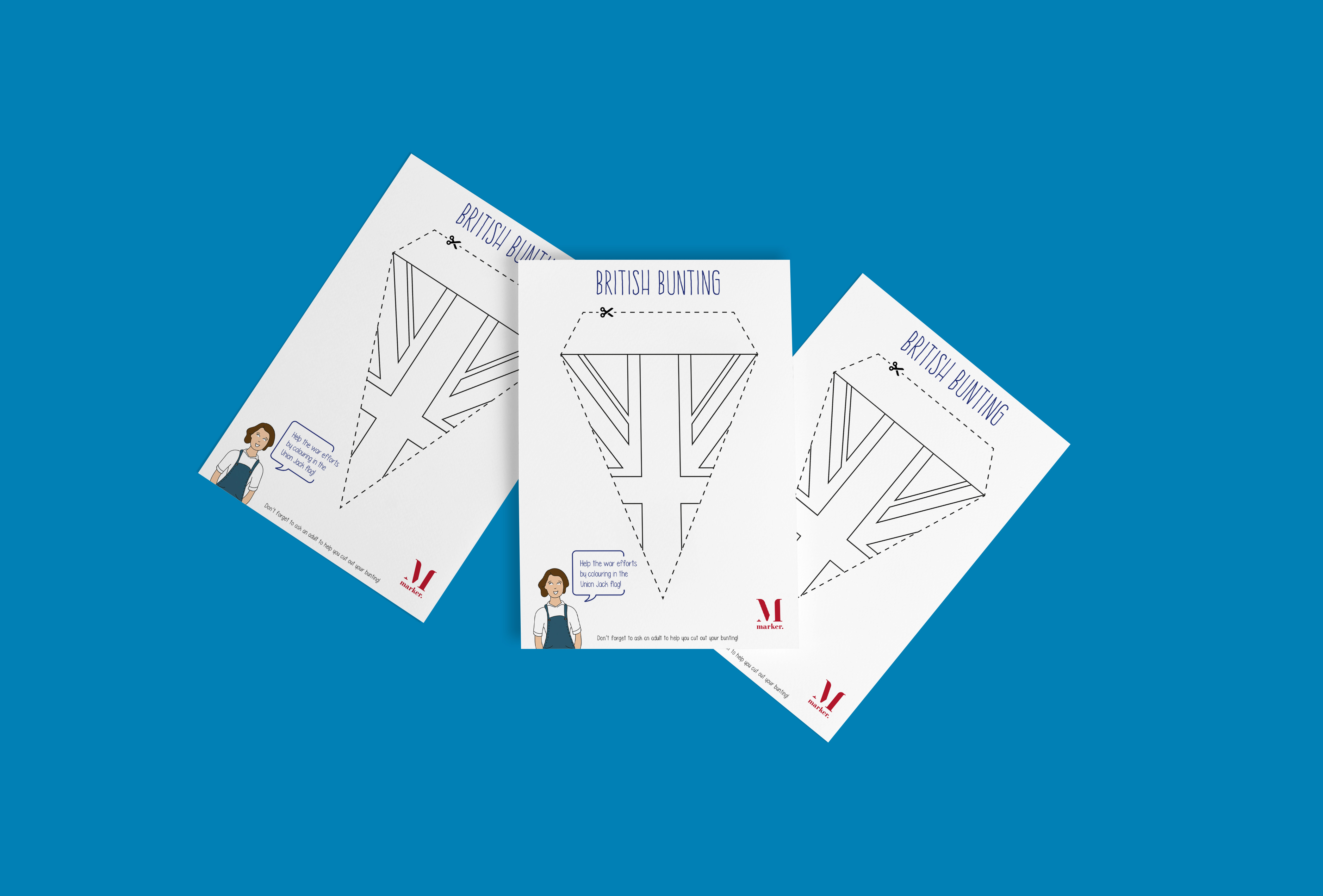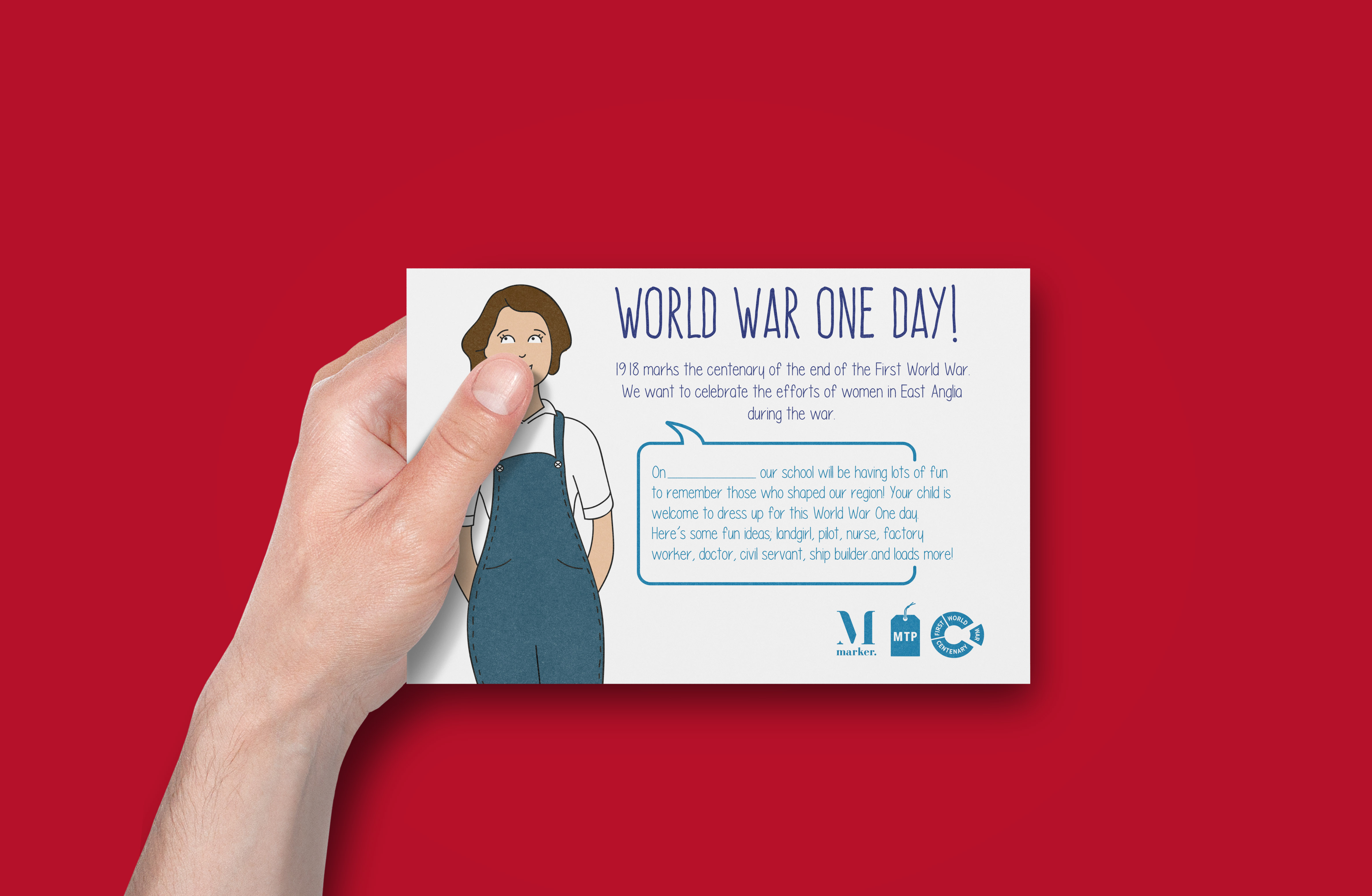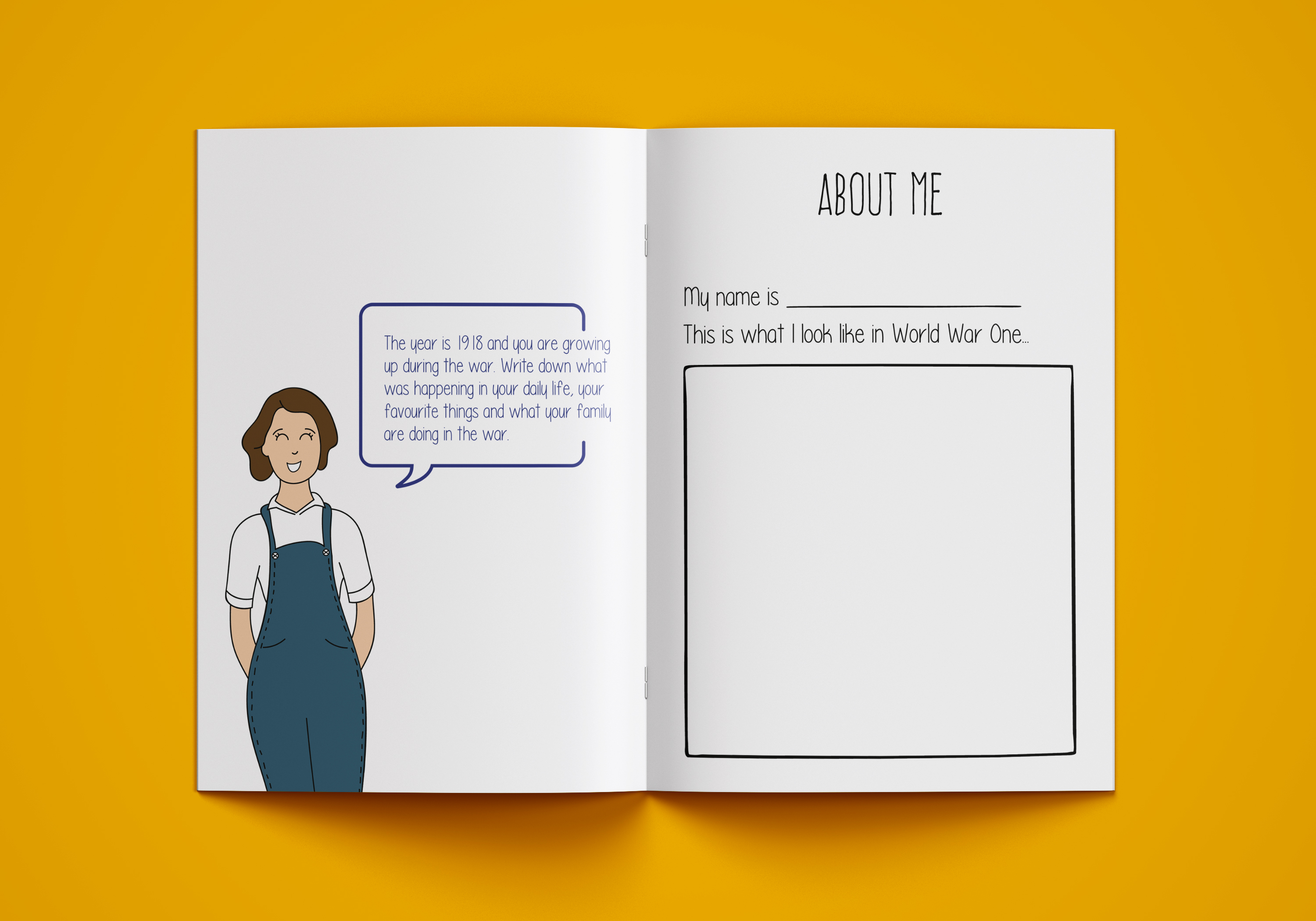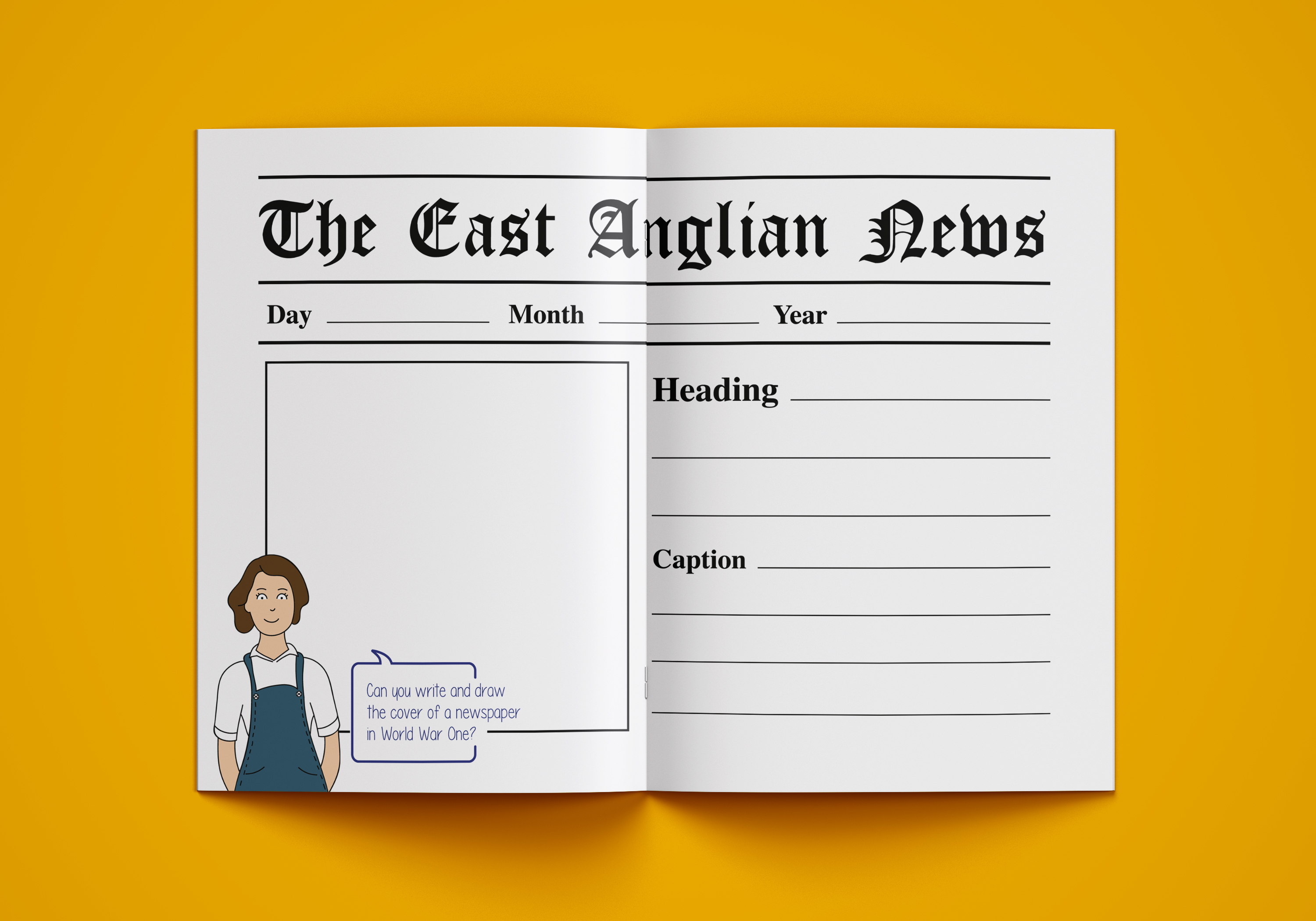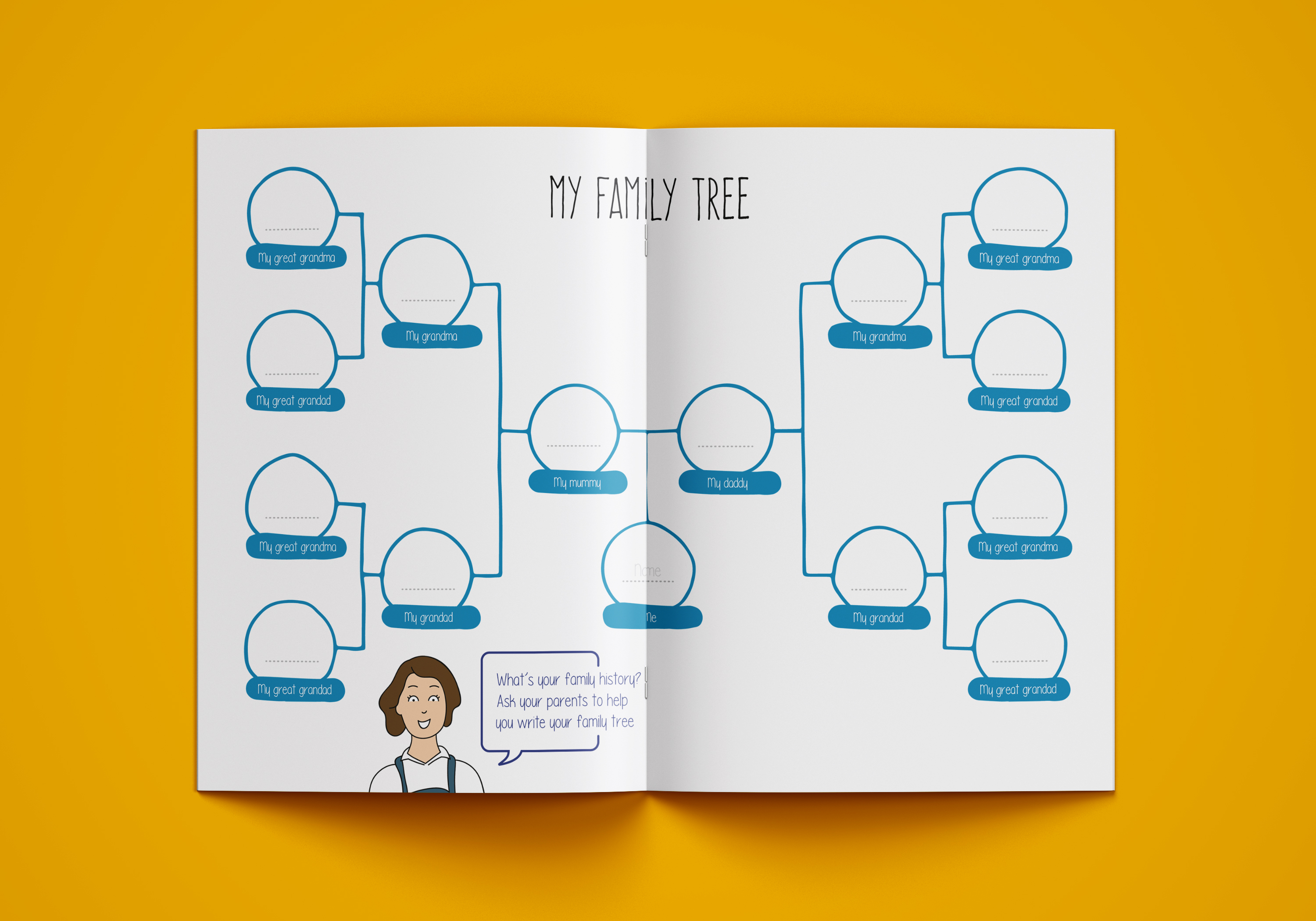 Getting Impressed? Let's start working together today